When I am not reading, I love to watch movies. So I thought why not make a post of all the different kinds of books to movies adaptions I love and don't love so much. 😀
Loved The Movie, But The Book Was Better
The Hunger Games by Suzanne Collins – The only reason I say the books are better is because the movie could have done a little more "gore", but then I guess it would have been rated R. I still love the movies regardless.
Twilight by Stephenie Meyer – I was one of the ones that read Twilight before it became a movie. So when it first came out I hated the movie. But once the sequels started to come out the movies started to grow on me more. So now I really like the movies, especially Breaking Dawn Part 1 and 2 even though that is my least liked of the books because there is to much Jacob POV. #TeamEdward
Loved The Movie and Book Equally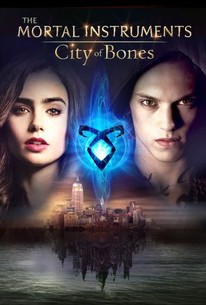 The Mortal Instruments (City of Bones) by Cassandra Clare- I saw the movie City of Bones before I read the Mortal Instruments series and I loved it so much. I wish they would have continued the movie instead of that horrid Shadowhunter TV show that I refuse to watch. Also Jamie Campbell Bower is forever Jace to me. 😍
Divergent by Veronica Roth – I really liked these books and the movies were pretty awesome! I am super sad they won't be continue the movies and they are taking it to TV and  Shailene Woodley refuses to be in it.
Percy Jackson by Rick Riordan – When I first saw these movies I thought they were horrible, but the second time I watched them I thought they weren't so bad and I started to really like them. Now I am sad because they didn't continue on to The Titans Curse.
The Lion,The Witch and The Wardrobe by C.S Lewis –  The movie was on point! 😀
Loved The Movie More Than The Book
Lord of The Rings AND The Hobbit by J.R.R Tolkien

I am now confessing that I have never read the LOTRs series and I did not finish reading The Hobbit because it was so darn boring. I am forever in love with the movies though.
Loved The Movie, But Haven't Read The Book
  I am Number Four by Pittacus Lore – I really loved this movie and of course they didn't continue making the series into a movie so now I must read the series to find out what happens. I have heard it is a great series though!
The Spectacular Now by Tim Tharp – One of my favorite movies ever, I love Miles Teller so that probably has something to do with it, but all in all it was a cute story. I don't plan on reading the book though.
The Fault In Our Stars by John Green –Oh my gosh, just 😭😭😭😭 I've thought about reading the book because it was such a good movie, but I really don't feel like crying that much again.
The Maze Runner by James Dashner – Loving these movies and they better finish all of them! Dying to see The Death Cure! 2018! I probably won't read these books still.
Me Before You by JoJo Moyes – This movie ripped my heart out and stomped on it for days. I don't plan on reading the book, but I do plan to read the sequel because I want to know what happens to Louisa. I just hope it isn't as heartbreaking as Me Before You. 💔
Miss Peregrine's Home for Peculiar Children by Ransom Riggs – Loved the movie and I don't know if they plan to keep making movies, but I hope to read the series before they do!
TV SHOWS

Gossip Girl by Cecily Von Ziegesar – Loved the Show, Loved Chuck Bass, Want to some day read this series because I heard it's different from the show, but I don't know if I'll ever be able to fit it in.
Pretty Little Liars by Sara Shepard – I really liked this show, but I haven't watched it in awhile. I need to catch up on it. I am surprised it lasted on TV as long as it did. Kinda want to read the books, but probably won't.
The 100 by Kass Morgan – I watched only the first half of season 1, maybe the whole season, but I don't think so. I really want to watch the rest, but kinda want to read the series instead. I haven't decided yet.
Did NOT Know These Were Books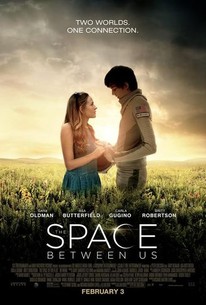 -The Space Between Us by Thrity Umrigar
-The Princess Diares by Meg Cabot
-Seventh Son (The Spook's Apprentice) by Joseph Delaney
-Ender's Game by Orson Scott Card
Seen The Space Between Us and Loved It. Saw Ender's Game and didn't really like it, I love the Princess Diaries! I want to see Seventh Son! I probably won't read any of these books.
Did NOT Know These Were Movies

-Beautiful Creatures by Kami Garcia and Margaret Stohl
-The Duff by Kody Keplinger

Haven't read either one of these books, but Beautiful Creatures is on my TBR. The Duff, I don't really know anything about, but I've heard the name a lot.
Decent Movie, Havent Read The Book
The 5th Wave by Rick Yancey
It was just okay is all I can come up with to say.
Anyone recommend reading the series?
Did NOT Like The Movie Have NOT Read The Book
Paper Towns by John Green – Really disliked the whole movie. Didn't like how the girl treated the boy and (to not spoil it for anyone) what the boy did the whole movie was pointless.

Have NOT Watched The Movie Or Read The Book
-Eragon by Christopher Poalini
-Prince Caspian by C.S Lewis
-Ella Enchanted by Gail Carson Levine
-The Giver by Lois Lowry
-Perks of Being A Wild Flower by Stephen Chbosky
-Stormbreaker by Anthony Horowitz
I own Eragon and plan on reading it sometime or another and then watching the movie. I can't decide if I want to read Perks of Being A Wild Flower. I don't plan to read Ella Enchanted but, I'll probably watch the movie eventually. I Probably won't read Prince Caspian or Stormbreaker, but I plan to watch Stormbreaker because my bae Alex Pettyfer is in it. I'll probably watch Prince Caspian one day too. I've never heard of The Giver until the other day and I am quite curious about it.

TV SHOWS

The Vampire Diaries by L.J. Smith
True Blood (Sookie Stackhouse series) by Charlaine Harris
I love vampires and surprisingly I haven't watched any of the top Vampire TV Shows. Honestly when True Blood was on I was a hater and talked crap about it and never watched it, but I might give it a try. Think I should read the Sookie Stackhouse series first? I hated on The Vampire Diaries too, but I actually have no idea what it's about and I kinda want to read the books, but I would definitely read Vampire Academy first. Which I hope to soon. Speaking of Vampire Academy I haven't seen the movie and I heard it's really bad, but I'll probably watch it after I read the books.
I hope you enjoyed this post!
I you have any recommendations of any books or movies I haven't read or watched feel free to comment below!
Also if you have any questions or comments feel for to comment below! I'd love to hear them! ❤


Instagram-Critic_Uncritical_Bookworm
Twitter-The Booksih_Life
Goodreads-Critic_Uncritical_Bookworm
Tumblr-CriticUncriticalBookworm
Litsy- Critic_Uncritical_Bookworm
Have a Instagram? Check out my Instagram Challenge for July!
#UncriticalJuly – Instagram Challenge